First Alert Weather Day through Saturday Evening
Strong storms will impact parts of Central Wisconsin with the potential of large hail & heavy rainfall.
Published: Jul. 21, 2022 at 9:17 AM CDT
|
Updated: Jul. 23, 2022 at 10:58 PM CDT
WAUSAU, Wis. (WSAW) - A First Alert Weather Day continues into Saturday evening, particularly for Central Wisconsin south of Highway 10.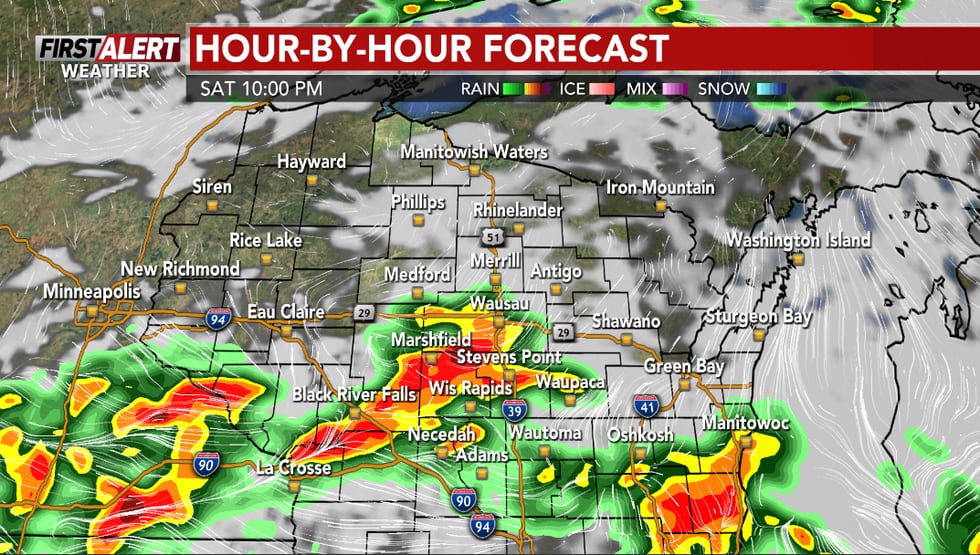 Additional rain and storms are anticipated Saturday evening up through a little after midnight in parts of Central Wisconsin. The main issue will be heavy rainfall with storms moving over the same areas, which could cause localized flooding. The cold front will shift east out of the area overnight, with some clouds and less humid conditions toward morning on Sunday.
If you have plans to be outdoors on Saturday, the morning will be the best time to complete activities or yard work. If outside, make sure you locate the nearest indoor shelter. Stay up to date on the changeable weather conditions with the First Alert Weather App, here at wsaw.com, on our social media platforms, and during our newscasts on Newschannel 7.
Copyright 2022 WSAW. All rights reserved.